Libra Avocats offers its clients solutions in the areas of corporate law, general litigation, and private client. Libra Avocats brings specialized experience to its clients in each of these areas.
History of the Firm
Bernard Grelon, a founding partner of a major corporate law firm, and Delphine Eskenazi decided to create Libra Avocats in 2014 in order to bring their skills and experience to their clients in an organization devoted to providing particularly responsive support. Frances Auchincloss Goldsmith, from the same firm, helped to create the Libra Avocats firm and became a partner in 2020. Having a small team of an intimate size enables the firm to adapt to its clients needs, and allows the firm to work with hand-picked experts selected on a case-by-case basis. Libra Avocats has been founded not only on the knowledge and experience of its lawyers, but also on an exceptional network of colleagues and correspondents in France and abroad.
Libra Avocats offers its clients a rare form of expertise: a comprehensive view of the different fields of law, combined with a very detailed understanding of the interplay between French and foreign laws. The firm regularly advises individuals whose personal and financial situations are atypical, requiring complex management in France or abroad, as well as individuals faced with a high level of international mobility.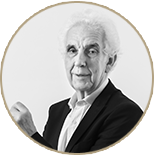 Bernard Grelon
Associate Professor of Law and Honorary Professor at the University of Paris Dauphine, where he has taught for almost thirty years, has a comprehensive perspective on and deep knowledge of main areas of law. He has been offering his experience to his clients for over forty-five years.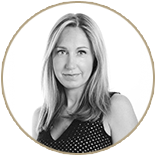 Delphine Eskenazi
A lawyer with the bars of New York and Paris, has been practicing for over fifteen years in French and international business law firms. She has developed expertise in private international law and complex litigation, including matters of individual law, art law, and civil and commercial litigation.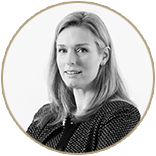 Frances Auchincloss Goldsmith
Has over ten years of experience working on high stakes cases in transnational litigation and international family law. She also advises individuals on family and inheritance disputes, as well as institutions and companies on commercial and civil litigation.
Libra Avocats works with colleagues and specialists in France and abroad, who are carefully selected on the basis of their proven experience and who share our values of excellence.
Our Values
Quality
Clarity and accuracy are the result of meticulous work. Because we demand a high level of quality, we are regularly recognized by our peers in our fields of expertise.
Discretion
In part due to the intentionally intimate size of our firm, we offer an unparalleled level of confidentiality.
Transparency
Our clients automatically benefit from uncompromising advice, motivated solely by concern for their interests.
Responsiveness
When clients call upon our services, they are often in a crisis situation and are therefore in need of an especially prompt reply, which has become a general policy of the firm.